You know what I love? Keeping Up With The Kardashians. You know what no one has really missed from Keeping Up With The Kardashians? No, not Bruce. Rob Kardashian.
Yeah, they'll drop his name every once in a while, but he's been MIA for the past couple of seasons, and for the most part, no one has really seemed to care. Rob has never really brought much to the show.
We've been missing riveting drama like this.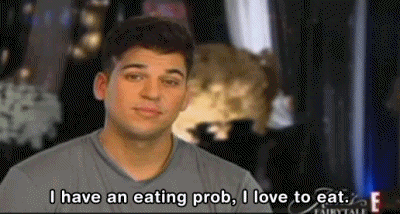 And intense plots like this.
Well now it's looking like Rob wants to bring his spunk back to TV. But this time with new flame, and drama enthusiast, Blac Chyna (her real name is Angela Renée White btw lmao). TMZ said that,
We're told Rob wants a show about his life with Blac Chyna. It will chronicle their day-to-day lives, which reinforces what we've heard…that they're going to be living together for a long time.
Oh brother. They're definitely that couple that says, "I love you" after a month of dating. Give me a break. Supposedly Rob, wants to make his reality TV comeback because…*drum roll*…it's the only way he knows to make money. Let's not forget Rob is a college graduate.
Your move, Seacrest..
[via Cosmopolitan]
Image via YouTube