Look out world, here comes Newella Cruella ready to take over the music industry. Have you ever wondered, "what would all my favorite songs sounds like if Nicki Minaj did a verse on it?" Well now, you'll know.
Newella Cruella has a very similar sound to Nicki, and blesses the internet with original covers to her YouTube channel that I'm sure would break the charts if they had the chance. It makes you wonder why on Earth she hasn't been discovered yet. She only has around 43,000 subscribers and only 2,400 on Twitter. If we're being honest, and don't tell anyone I said this, she's probably more talented than Nicki. Shhhh. It's simply a tragedy she's still so underground. Hop on this people!
Newella takes all your fave songs, writes her own lyrics, and then makes the original versions sound like utter trash with her brilliant new musical creations. She makes these in her bathroom for crying out loud! Someone get this girl a studio! We need HD Newella!
Just take a second and listen to her Partition cover.
Take it! Take the throne, flawless queen!
I FEEL SO ALIVE.
Taylor Swift isn't worthy!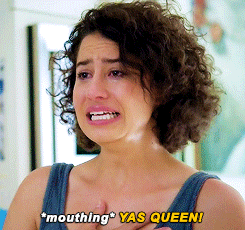 Newella Cruella, I am so ready for your eventual takeover..
[via YouTube]
Image via YouTube