Fifty points to Disney and Emma Watson's agent. The former "Harry Potter" star will take her talents to the Magic Kingdom to play Belle in Disney's live-action remake of "Beauty and the Beast." So, she's going from playing a bookish, nerdy heroine with magic powers to a bookish, nerdy heroine who can sing? Nice acting range, Watson.
Just kidding. This is a fantastic casting choice on all sides, and the actress could not be more thrilled about the role. I mean, isn't this a dream come true for just about anyone who grew up watching Disney movies and spending hours twirling around the house, singing along with Belle? I still do that every Tuesday.
That's right, folks. She's going to sing. And if you're worried about the movie's musical chops thanks to the general "meh" of Disney's latest foray into a live-action movie musical with "Into The Woods," you can put those fears to rest. "Beauty and the Beast" will be directed by Bill Condon, the man who wrote the movie "Chicago" and directed "Dreamgirls." Thank the heavens.
Hermione is preparing to get her vocal cords up to snuff, and surely she's working on a spell for that as we speak. Wait, pause. Someone just told me she's not really Hermione. She's just an actress playing Hermione?! EVERYTHING I'VE EVER KNOWN IS A LIE. Just don't show the GIF, okay? You know which one I'm talking about. You'll just make me feel worse.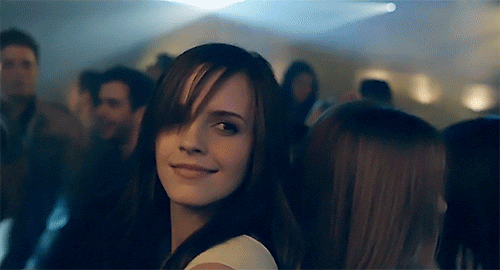 Dammit. So fierce, Hermione. I'll give you a pass..
[via Entertainment Weekly]
Image via Featureflash / Shutterstock.com