Once upon a time, in the quaint kingdom of Beverly Hills, a media mogul in the making graced her presence to the world. Her name of course was Kimberly Noel Kardashian, and it was October 21, 1980.
Even at a young age, this icon in the making knew she was destined for the spotlight. Here is a mature looking fourteen-yea- old Kim in 1994 stealing the spotlight and giving us all a spooky glimpse of the fame in her future.
Continuing her chase for fame, Kim appeared in several episodes of socialite extraordinaire, Paris Hilton's reality show The Simple Life in 2003. It was that moment in 2003, with velour sweatsuits and bedazzled flip phones, that we met our future reality superstar. Her fashionable friendship with Paris flourished as her social status soared.
In 2006, we meet business woman and entrepreneur Kim. Along with Khloe and Kourtney, the trio open DASHBoutique in Calabasas.
eonline : RT DashDolls: Where it began: DASHBoutique Calabasas! See pics of the Kardashian… http://t.co/YNxH3AiDUH) pic.twitter.com/cerCclWbhE

— u-licious (@licious_u) September 11, 2015
In 2007, we witnessed a historic day that is sure to be in our children's history books: the birth of Keeping Up With The Kardashians. Saint Ryan Seacrest brought America's royal family to television for us to follow all the antics of Bruce, Kris, Kourtney, Kim, Khloé, Kendall, and Kylie.
Take a look at the Kardashians in 2007 compared to 2015! -> http://t.co/ElZJEzTD08 Their transformation is shocking! pic.twitter.com/Tey0NoAN1o

— toxicfox.co.uk (@ToxicFox) July 21, 2015
A monumental day that would bring us iconic moments like, "don't be fucking rude,"
and the infamous ugly cry.
The go-getter didn't stop there. She continued to add to her resumé. Kim wanted to shape the bodies of America by bringing us a slew of fitness DVDs like this one. Here's a clip from health and wellness advocate Kim's Fit In Your Jeans By Friday. And she did it all while in hoops.

In March 2009, Kim joined the Twitter-sphere. Her presence on Twitter gave us gems like this tweet.
I'm naked right now!!!

— Kim Kardashian West (@KimKardashian) March 23, 2009
And many more like this.
I want to start a bible study group with my friends!

— Kim Kardashian West (@KimKardashian) January 29, 2012
And let's not forget her music industry takeover. Turn it up!
"Remember, remember the fifth of November nineteenth of February." The day Kim joined Instagram and basically became its CEO. Before the "selfie" was widely known, Kim had already been been practicing, and had the art mastered. She'd soon become the most followed account.
Then on June 15, 2013, we were introduced to the heiress of contouring, as North "Nori" West was born. The tot quickly became the center of media attention.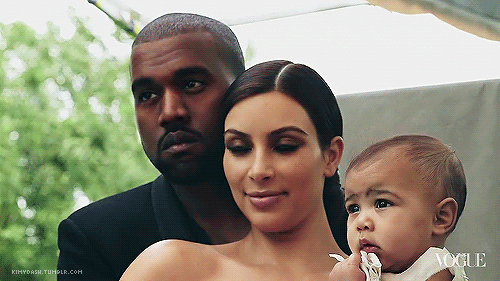 The powerhouse then exchanged vows with fellow worldwide sensation Kanye West as they joined forces in a lavish ceremony. Together the two make an unstoppable duo. Basically social media superheroes.
Kim Kardashian: Hollywood is downloaded on millions of phones in June 2014, and it changes the gaming industry. No one can resist, and everyone instantly becomes obsessed. Many celebs try to intimidate, but only one remains victorious.
Are you ready for new quests with Kendall in Milan, Italy and taking the city by storm? (V.2.8) #KimKardashianGame pic.twitter.com/vRWGOaei42

— KimK Hollywood Game (@KimKHollywood) April 1, 2015
November 2014: Kim breaks the Internet. Enough said.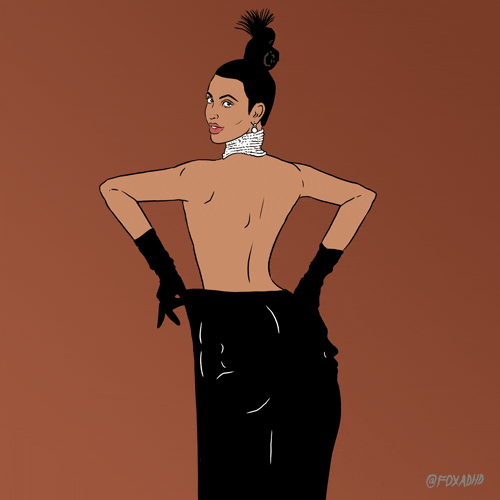 Kim becomes an author, and releases Selfish on May 5, 2015. The coffee table book becomes a staple for every 20-something in PR's house. It includes artsy photos like this one.
Just last month, the queen of everything continued her global takeover and released a lifestyle app. This app changes the lives of many, like the hopelessly lost that can't do makeup. Kim stands for a world where we can all be contoured.
As we await the birth of an heir, there's no telling what she could be up to. That mind knows no bounds.
It's Kim's world, and we're all just living in it..
Image via YouTube