OITNB is back, you guys.

Your friends warn you not to binge all weekend, but you can't help yourself.

You repeatedly have to explain yourself to non-watchers.

But they're all haters.

Maybe a guy offered to watch with you.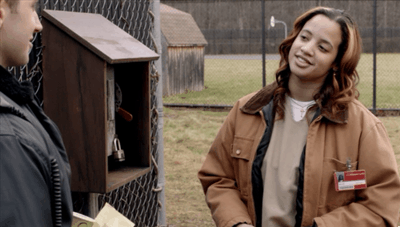 But you don't want to have to explain what's happened so far, so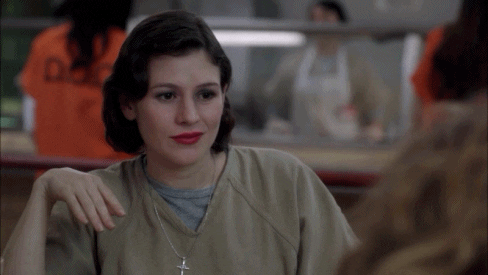 It's time.

AND YOU'RE SO FUCKING EXCITED.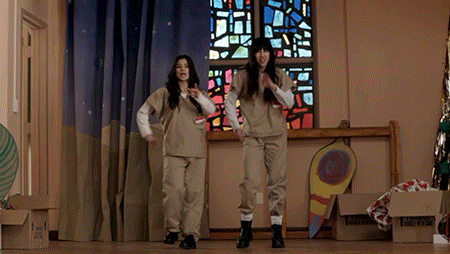 You open Netflix, like "Fuck yeah, let's start this party."

MY BODY IS READY.

It's even better than you expected.

Here comes the constant snacking.

You're getting really into the vibe of things, and you even think you could be a hardcore prison lesbian.
Your roommate interrupts you at one point to see if you want to make plans, and you can't help but snap at her.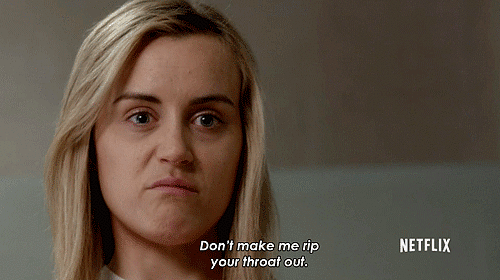 Cause you're a fucking boss.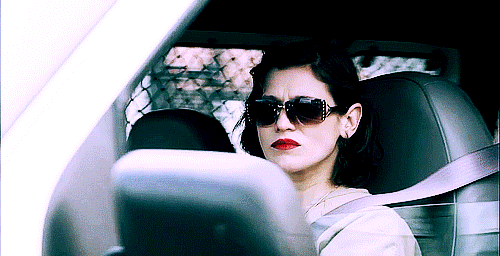 She eventually starts to judge you because she's not a fan of the show. You try to explain that the show is literal gold, and when she continues to disagree, you're just like,

And eventually,

You can't stop watching, you're soaking it all in.

It's all so fabulous.

There are emotional highs.

And, of course, there are lows.

You obviously have a crush on the new girl.

You feel hours creep by, and eventually you're tempted to doze off.

But this is a mission, and you're determined to emerge victorious.

Eventually, you near the end of the season and you start to panic when there's only two or three episodes left.

And when it's all over,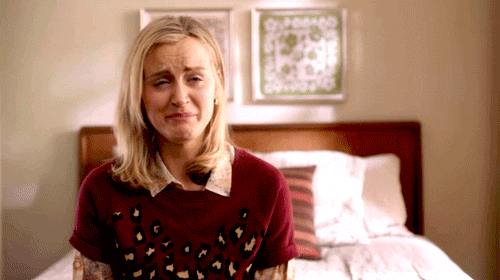 No worries, friend. The gang will always be there when you want to watch it again.

.
Image via YouTube